During 2018 and part of 2019 the Municipality of Montevideo conducted a prospective exercise with citizen participation seeking the formulation of the Vision of the Future for Montevideo.
Description
This work was carried out by the Municipality of Montevideo's Department of Planning with the technical and methodological guidance of the Faculty of Social Sciences. Various mechanisms made this participation possible, around 7 themes: 21 expert workshops, face-to-face discussions, debates in Montevideo Decide, participation laboratories in MVD Labs, called MañanaLabs, Seminar: 7 women; 7 themes and presentations to specific audiences and the constitution of an Advisory Council of Montevideo of Tomorrow chaired by the Mayor and composed of the Rector of the University, the Ombudswoman of Neighbors of Montevideo, the President of the Departmental Board of Montevideo, the Chamber of Industries, the Chamber of Commerce, the PIT/CNT and the 8 mayors of the department.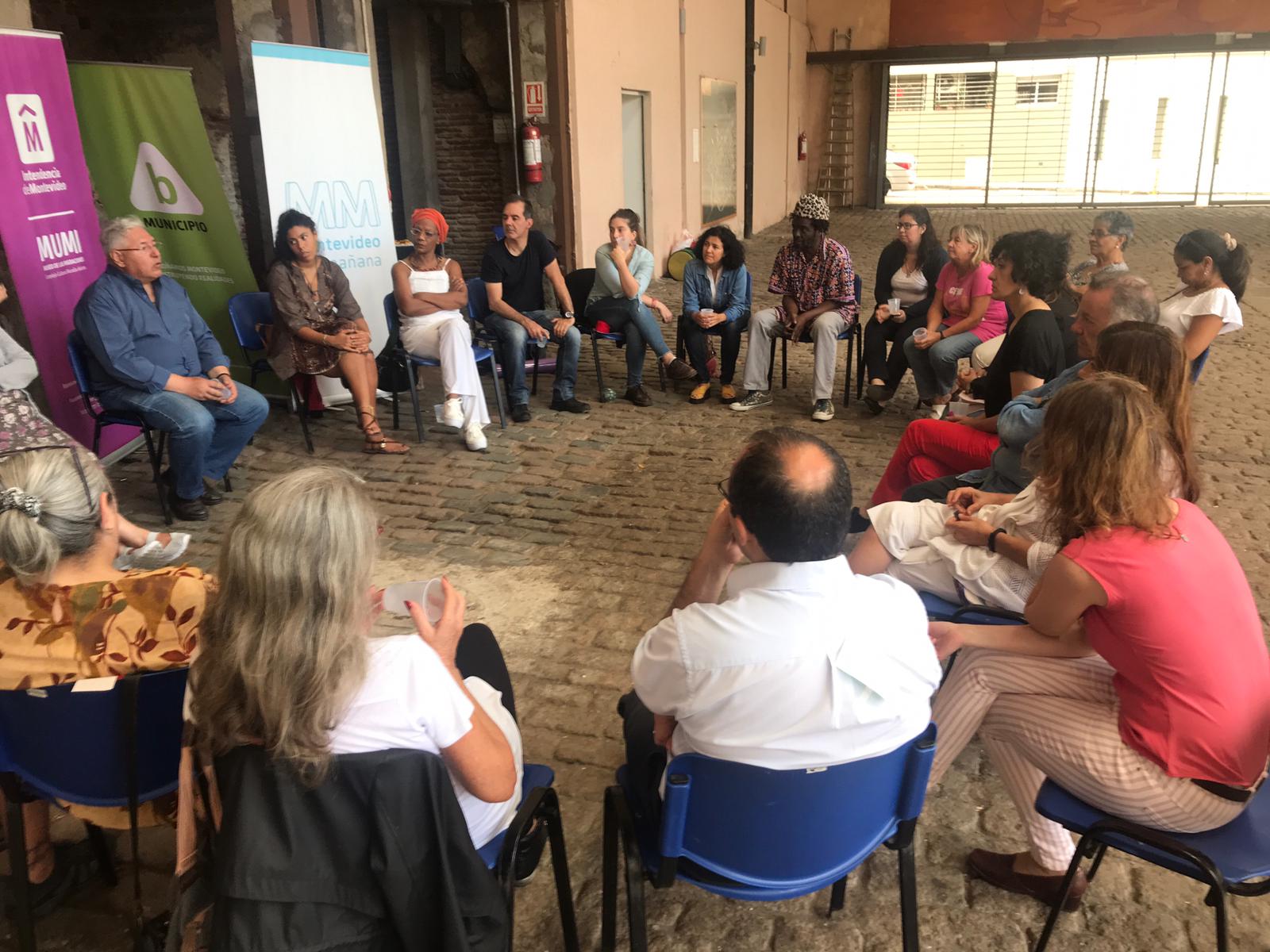 7 Issues to focus the debate:
Metropolitan Integration / Montevideo Bay: Open door to the region / Transformation of the productive matrix / Cultural transformation and participation / Habitat, socio-territorial integration and right to the city / Integrated waste management / Connectivity: sustainable mobility.
In the first phase of the work, the prospective diagnosis of each of the seven topics under study was drafted and then taken to the first prospective workshop. The objective of this first workshop was to review the diagnosis and the future questions contained in the diagnosis. In the second phase of internal work, scenarios of possible futures were developed for each of the topics, based on the inputs obtained in the first workshop. These scenarios were taken to the second prospective workshop for review and all the scenarios were analyzed, considering which were desirable and which were undesirable.
In the third and final phase of internal work, strategic guidelines and strategic initiatives were drawn up to move towards the future goal, based on the inputs from the second workshop for each of the seven themes. Once again, these guidelines and initiatives were proposed as inputs for the third prospective workshop.
Conversation: Prospective, gender and future. 7 women, 7 themes
On April 29, 2019 Montevideo del Mañana invited female citizens interested in analyzing the results of the prospective exercise whose evaluation and contribution from a gender perspective will provide the required emphasis on each topic.
From the beginning of Montevideo del Mañana, the gender equality perspective was one of the 6 cross-cutting themes. The Montevideo of Tomorrow team points out that the presence of women was uneven in each of the 7 central themes.
The instance served to provide further dissemination, presentation and input, some very critical to the process initiated in 2017. Each topic was reviewed with a presenter and a group coordinator and thus the proposals were reanalyzed.

Sources of information (In Spanish)
- Website of the Municipality of Montevideo
- Prospective Cycle: Contributions to the Development Plan
- Prospective Cycle Synthesis Report