West Bank municipal election results revealed amid low turnout, party boycotts
Palestinians living in Israel-occupied West Bank (Palestina) voted Saturday May 13th in the local election, which was boycotted by several Palestinian groups. Members of the Palestinian security service cast their ballot on Thursday.
Around 1,143,000 Palestinians are eligible to vote for representatives of 145 local councils, according to the Central Election Committee.
In February, the Ramallah-based government decided to hold the polls in the West Bank, while postponed it in the blockaded Gaza Strip.
The vote is boycotted by Palestinian group Hamas, which said the inter-Palestinian reconciliation should be achieved first before holding the polls. Palestinian groups Islamic Jihad and the Popular Front for the Liberation of Palestine (PFLP) have also decided not to take part in the polls.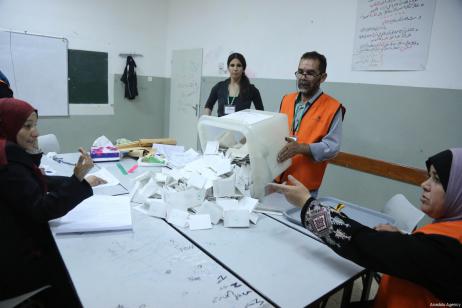 The Palestinian Central Elections Committee (CEC) released on Sundayresults for municipal council elections which took place a day prior across the occupied West Bank.
According to CEC chairman Hanna Nasser, voter turnout stood at 53.4 percent -- as 420,682 of 787,386 eligible voters headed to the polls in 145 municipalities.
According to reports on Saturday evening, voter turnout was lower in big cities compared to villages and rural areas.
The lowest turnout was registered in the Nablus district, with only 28 percent of registered voters heading to the polls, although CEC said voting hours were extended for Samaritans, who observe the sabbath on Saturdays.
Nasser said on Sunday that 1.3 percent of voters cast white ballots, while 2.75 percent of votes were null.
Lists that were not officially tied to any political parties won 65 percent of contested municipal council seats during the election, while official political party lists obtained 35 percent of seats.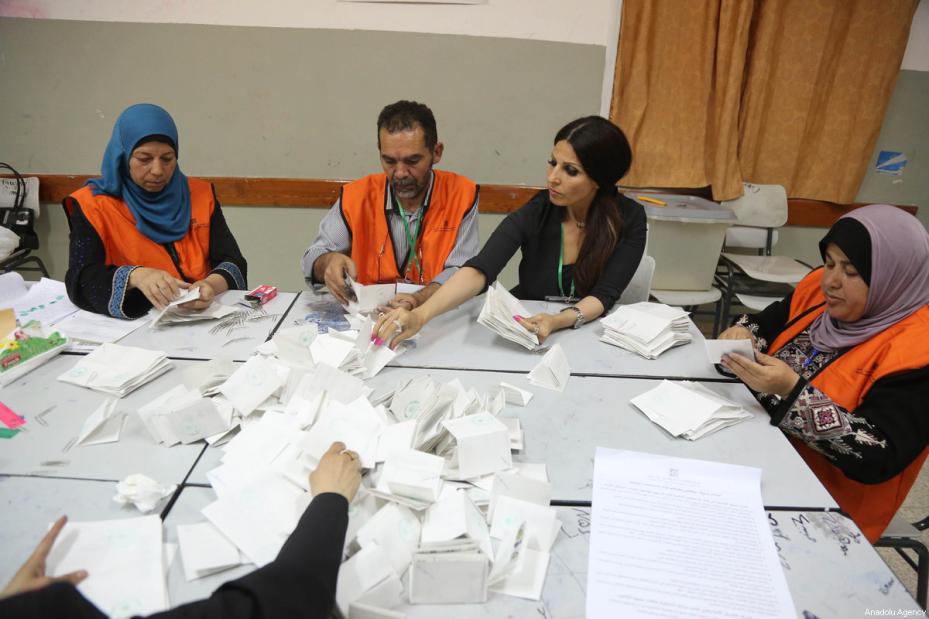 More information (Ma'an News Agency)