The Portuguese municipal elections of 2017 were held on 1 October. The election of 308 municipal councilors, their councilors and municipal assemblies, as well as the 3091 parish assemblies were in dispute, from which the executives of the parish councils will leave.
The turnout was 54.94%
The minority government of Portuguese Prime Minister Antonio Costa received a major boost Sunday after his Socialist Party gained in national municipal elections.
Two years before the next general election is due, the Socialists took 38 percent of the vote and 153 town halls with 99 percent of the country's voting districts reporting, according to the government's election
website
.
"The Socialist Party had its biggest local election victory in history," Costa said late on Sunday in a speech broadcast by RTP television from the party's headquarters in Lisbon. "There's a strengthening of the change that we started in parliament two years ago and which has demonstrated to the country that it's possible to have better results with new policies."
Portugal has 308 municipalities, and the Socialists went into the election holding 149 of these plus one in a coalition in Funchal on the island of Madeira. Socialist Mayor Fernando Medina won Sunday's election in Lisbon, the country's biggest city.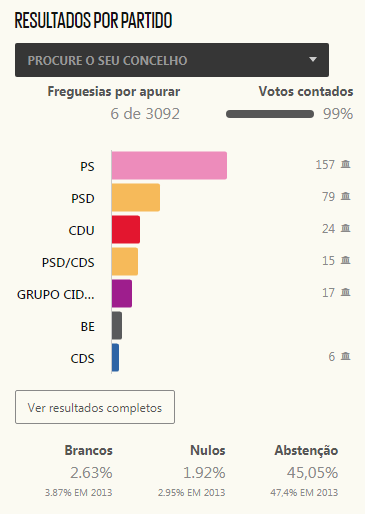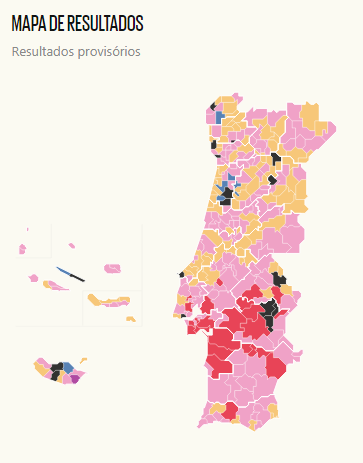 More information: