The 2017 United States elections were held (for the most part) on Tuesday, November 7, 2017. This off-year election included gubernatorial elections in Virginia and New Jersey, as well as state legislative elections in both houses of the New Jersey Legislature and in the lower house of the Virginia legislature. Numerous citizen initiatives, mayoral races, and a variety of other local elections also took place.
State elections
New Jersey gubernatorial election, 2017
In the race to replace Gov. Chris Christie of New Jersey on Tuesday, Philip D. Murphy, a Democrat, defeated Lt. Gov. Kim Guadagno, a Republican and the second in command to Mr. Christie.
There was a record-low gubernatorial election turnout of 35 percent, though the figure was expected to rise slightly.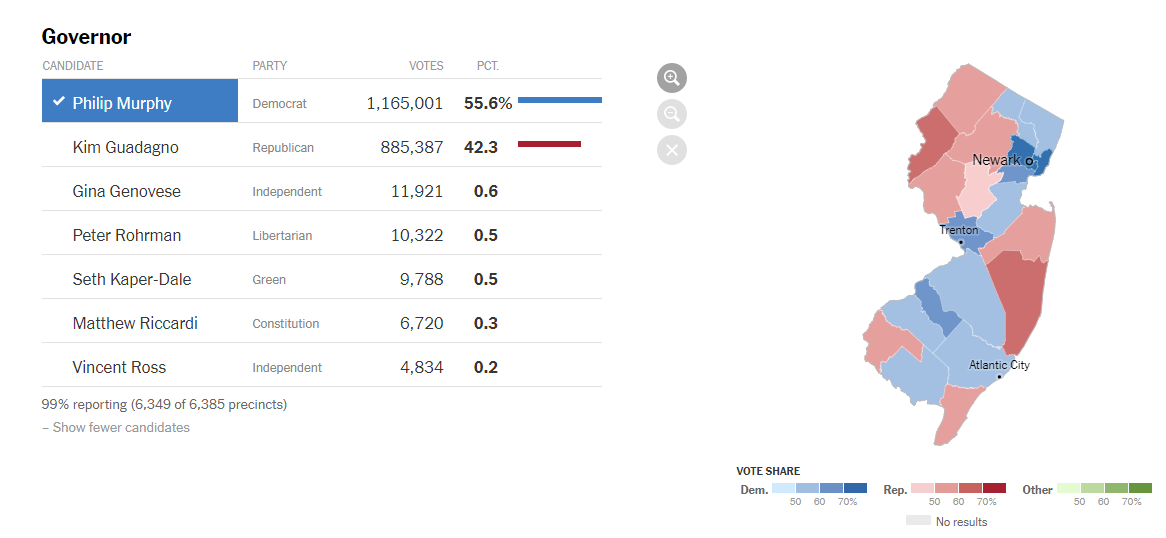 Virginia gubernatorial election, 2017
The Virginia gubernatorial election of 2017 was held on November 7, 2017. The incumbent governor, Democrat Terry McAuliffe, was not eligible to run for re-election due to term limits established by the Virginia Constitution. Virginia is the only state that prohibits its governor from serving consecutive terms.
Primary elections took place on June 13, 2017. Virginia utilizes an open primary, in which registered voters are allowed to vote in either party's primary election. The Democratic Party nominated Ralph Northam and the Republican Party nominated Ed Gillespie. The Libertarian Party nominated Clifford Hyra by convention on May 6, 2017.
In the general election on November 7, 2017, Democratic nominee Ralph Northam defeated Republican nominee Ed Gillespie winning by the largest margin for a Democrat since 1985. Northam will become the 73rd governor of Virginia, and take office on January 13, 2018.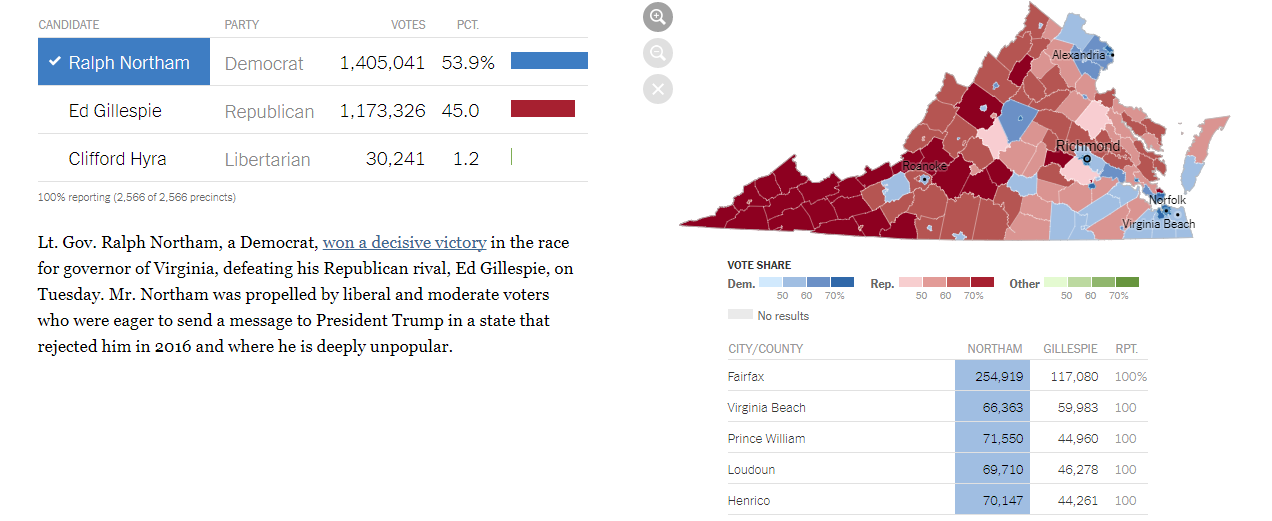 Local elections
New York City mayoral election, 2017
An election for Mayor of New York City was held on November 7, 2017. Bill de Blasio, the incumbent mayor, won re-election to a second term. Tuesday's voter turnout was around the record low set in 2013, when 24 percent of registered voters went to the polls.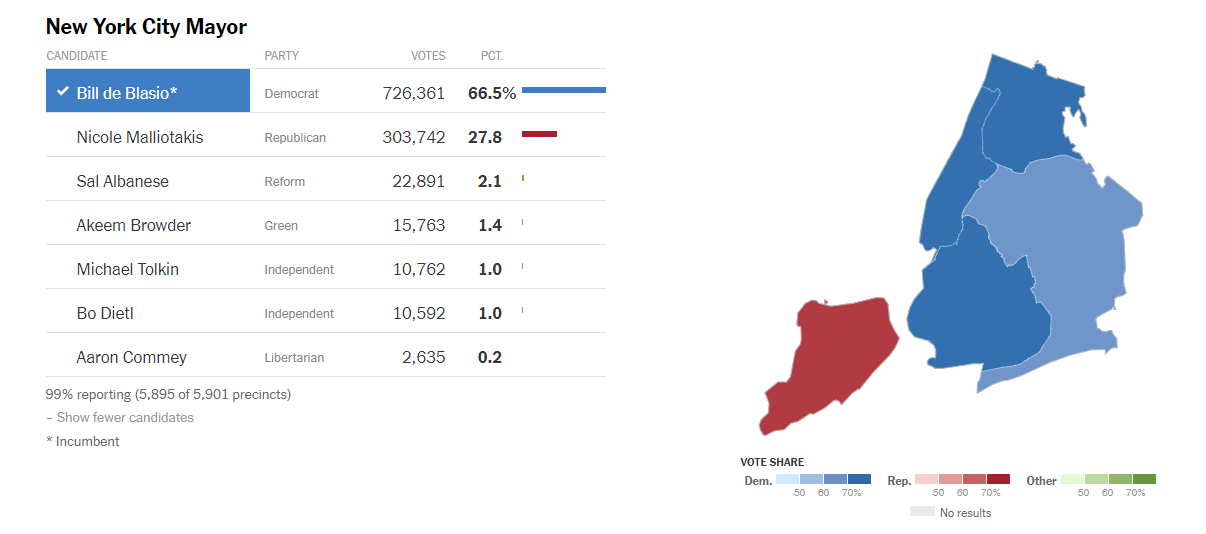 Ballot Measures
https://www.nytimes.com/interactive/2017/us/elections/election-calendar.html
Local ballot measures
Ballotpedia has a compilation of these votes on its website

Eighteen counties in California featured a total of 56 ballot measures for local voters on November 7, 2017. Los Angeles County's ballot featured the highest number of measures at 11, followed by San Mateo County at eight measures and Marin County at five measures.