Switzerland expresses its opinion about issues such as the initiative to create "Sovereign Money" and a federal gambling law.
Swiss citizens have expressed their opinon about several topics on June 10, such as an initiative to change the monetary system in order to avoid commercial banks to issue money (Sovereign Money initiative) and a federal gambling law.
At the federal level, the Sovereign Money initiative has been rejected by 74% of the electors: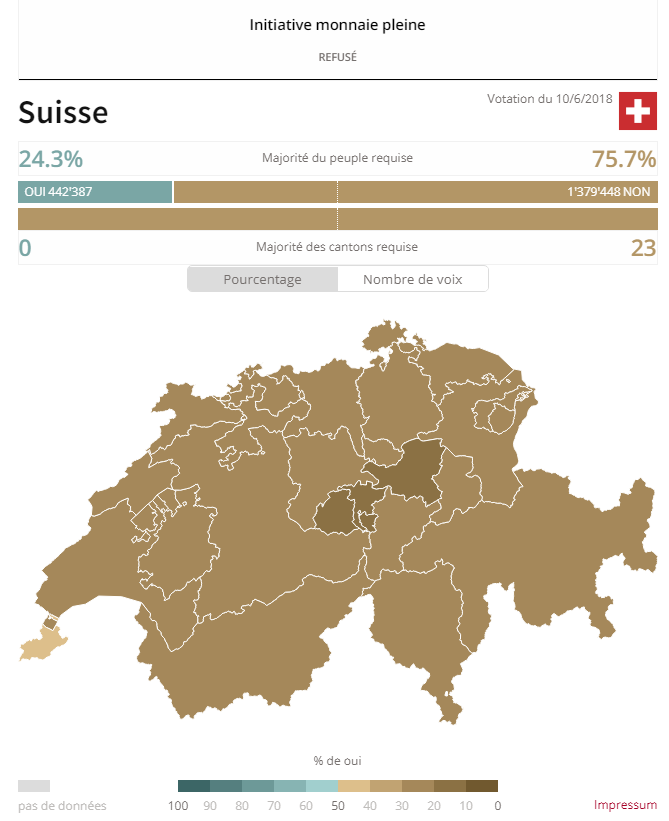 And the gambling law has passed with 72% of votes in favour: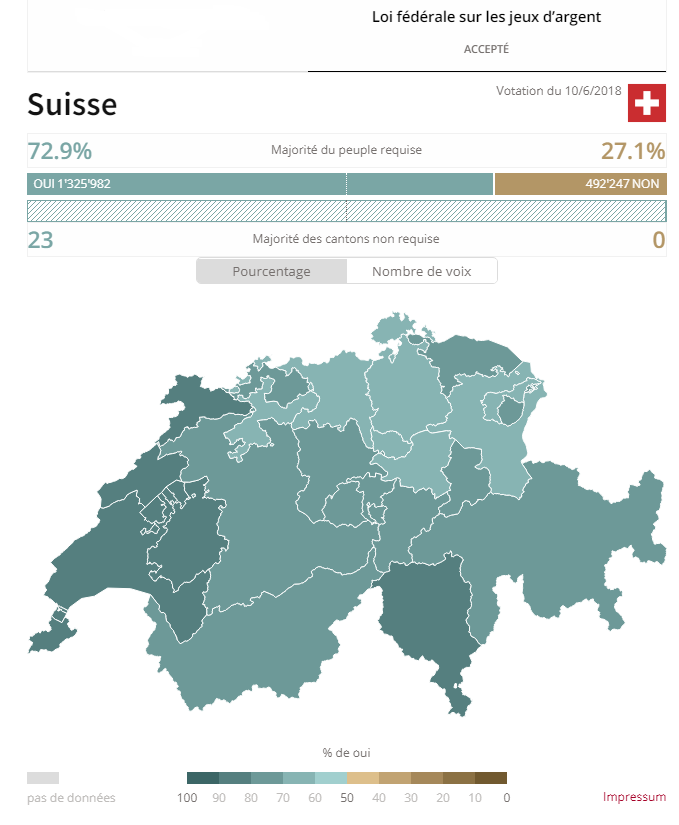 On the other hand, at the regional level, Sion's candidacy for the Olympics (in Valais) has been rejected with 53% of the votes. You'll find more information at this link.
Also, the Praille-Acaias-Vernets plan in Geneva has been approved with 61% of the votes. If you want to read the full piece of news follow this link (in French)
Finally, the law reform about the police pension found has been approved by 58% of the electors. More information here (in French).
Sources: