The conference concluded with a summit on democratic cities in Taipei

The city of Taichung, in Taiwan, hosted on October 2, 3, 4 and 5, 2019 the Global Forum on Modern Direct Democracy, an event that brings together experts from around the world in the field of democracy, especially in relation to direct democracy. The IOPD was represented by its coordinator Adrià Duarte and by representatives of some cities such as Councilor Thomas Scuderi from Metz, France or Bernardo del Valle from the Electoral Institute of Mexico City. Duarte was a speaker at a table on the panel of cities in democratic innovations with representatives from Helsinki (Finland), Brno (Czech Republic), Mexico City and Tunisia. The panel was moderated by Bruno Kaufmann co-president of the Global Forum.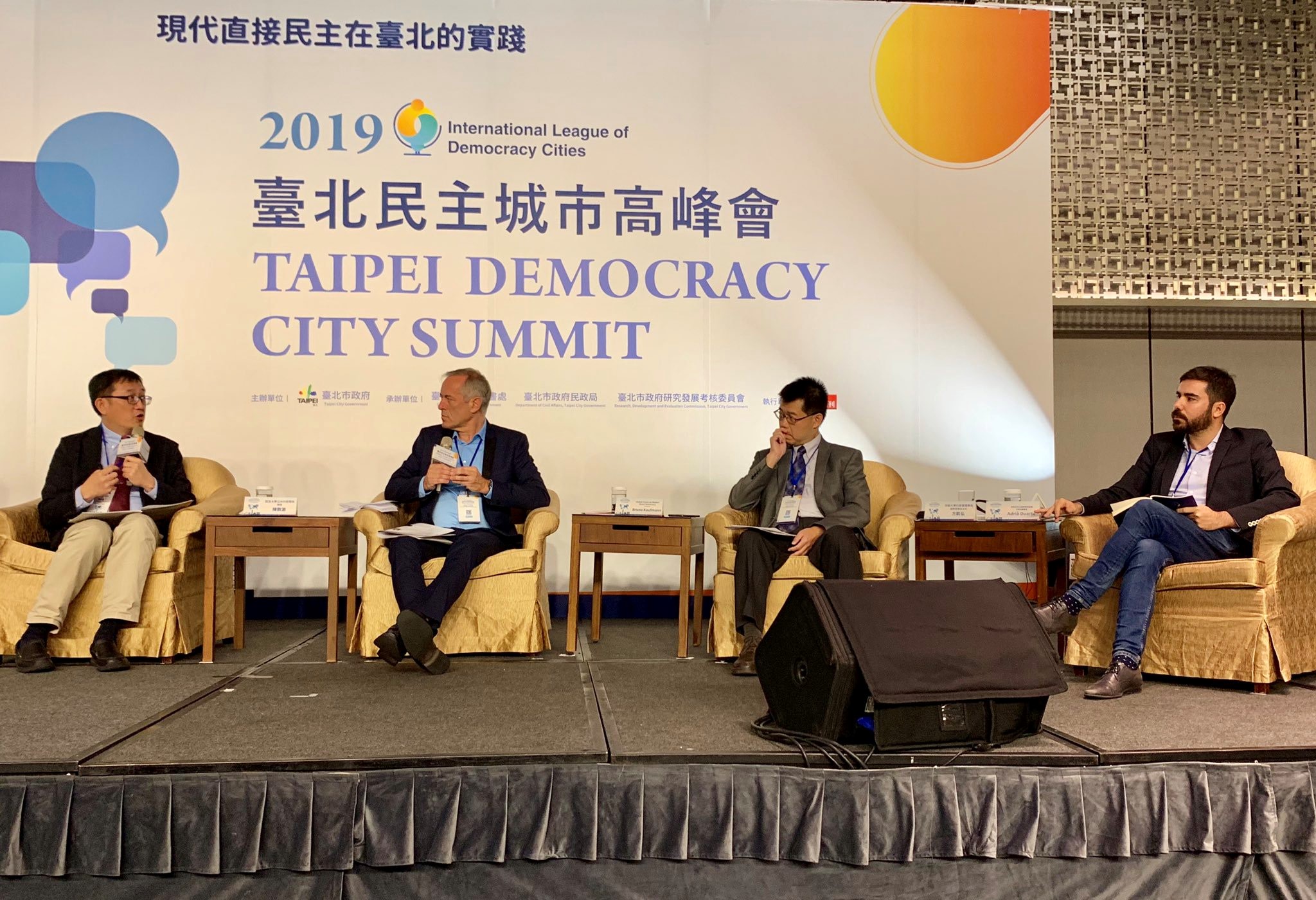 During the four days of the event, the Taiwan referendum law, the role of civil society and the press in the defense of democracy were discussed and challenges and experiences on direct and participatory democracy were shared.
The event linked to the important "Taipei Democracy City Summit" that took place on October 5th in the Taiwanese capital with the presence of the mayor of Taipei Wen-Je ko. The representatives of the cities present signed a commitment to the promotion of democracy in their cities. After the political meeting there was a panel discussion in which Adrià Duarte participated on behalf of the OIDP together with: Dr. Dun-Yuan Chen, Professor, Department of Public Administration, National Chengchi University, Taiwan; Dr. Yun-Hsiang Hsu, Associate Professor, Institute of Law and Government, National Central University, Taiwan; Dr. Kai-Hung Fang, Associate Professor, Department of Public Policy and Management, Shih Hsin University, Taiwan; Caroline Vernaillen, Global Community Manager at Democracy International, Cologne/Germany.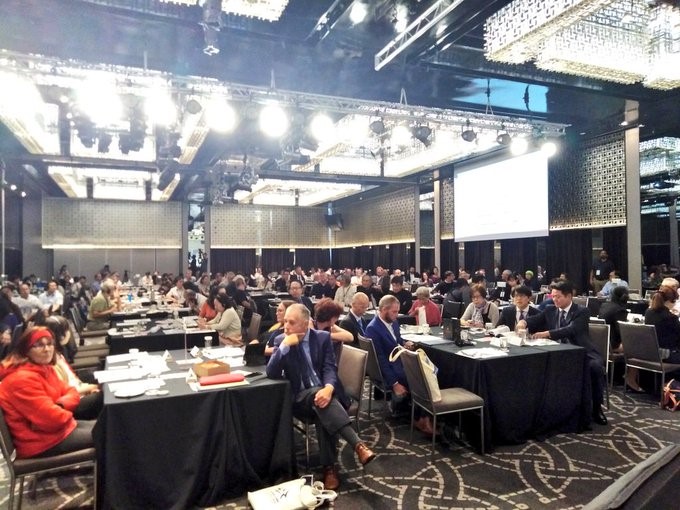 More Information:
Forum 2018: https://oidp.net/en/content.php?id=1509
https://www.democracy-international.org/2019-global-forum-modern-direct-democracy