Last November 4th, the city of Strasbourg launched an annual participatory budgeting for the second time in the framework of the Pact for Democracy. The city is taking up participatory democracy by allowing its citizens to manage part of the city's budget to projects they will propose and choose themselves.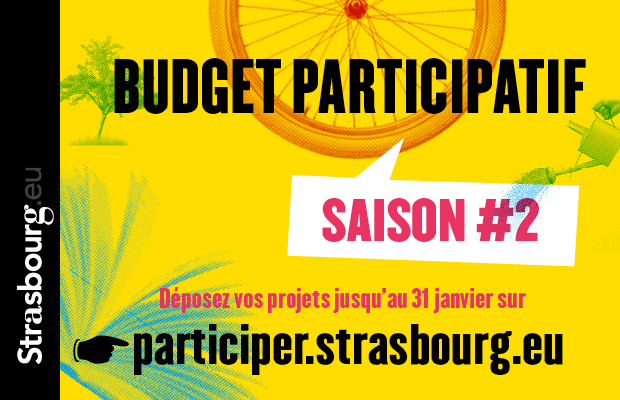 The residents can emit proposals through an online platform or in person. The feasibility of the proposed projects is then analyzed by a group of citizens, administrators and elected representatives. Any organization or legal entity can't submit proposals, only citizens, without age restriction, can participate to the participatory budgeting.
The envelope has increased from 1 million to 2 million euros for this edition and, from a fair perspective, the distribution of the budget is by district, proportionally to the number of inhabitants and each proposal can not exceed 200 000 € .
Last year Participatory Budgeting, 214 projects were submitted, more than 80 retained and 31 elected. The projects with the most votes were: the construction of a new skatepark, the renovation of a public space, shared gardens, greening of the streets, orchard installations, street furniture encouraging cleanliness, like ashtrays, renovation and rehabilitation of a covered bridge tower.
More information:
https://france3-regions.francetvinfo.fr/grand-est/bas-rhin/strasbourg-0/budget-participatif-strasbourg-proposez-projets-ameliorer-votre-quartier-1742939.html?utm_medium=social&utm_source=twitter
https://participer.strasbourg.eu/accueil